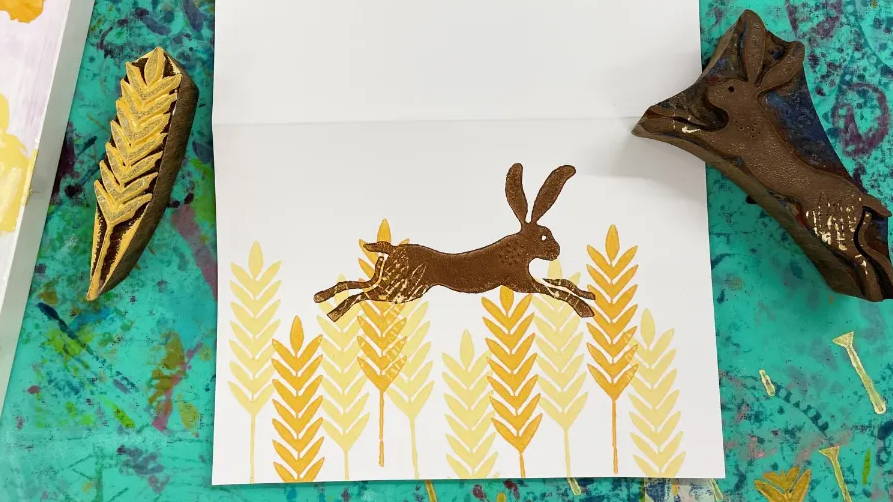 A creative way to print detailed, eye-catching designs is by the use of layering to create a 'scene'. You can print with the same design in different shades of the same colour (lighter and darker) and by printing each one partially over the top of each other. This technique gives your prints a sense of depth and movement. We're going to show you a couple of layered prints and how you can create the same effect at home.
To try this design at home, you'll need:

Wheat block
Leaping hare block
Fabric paint in white, marigold and dark brown
Blank card stock
---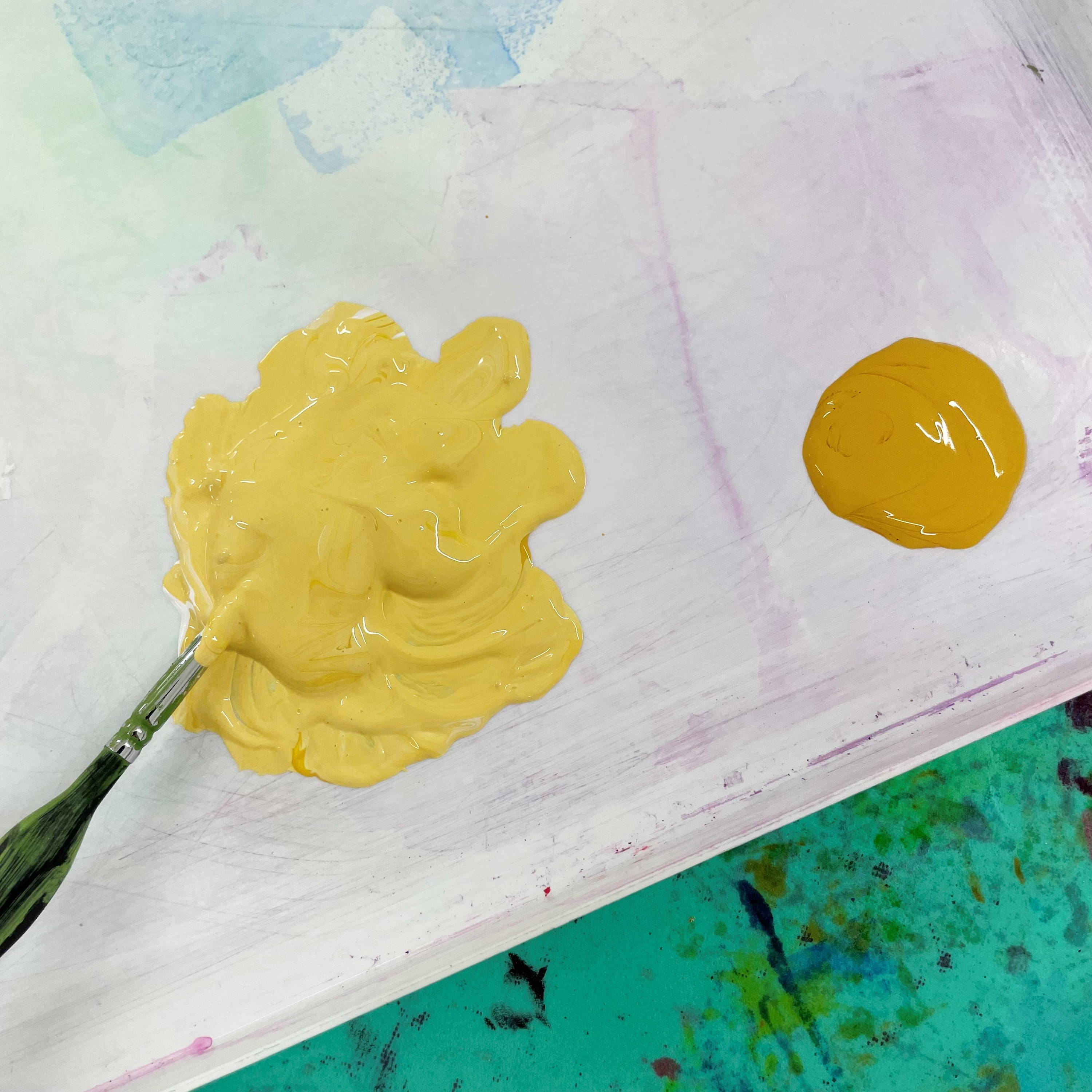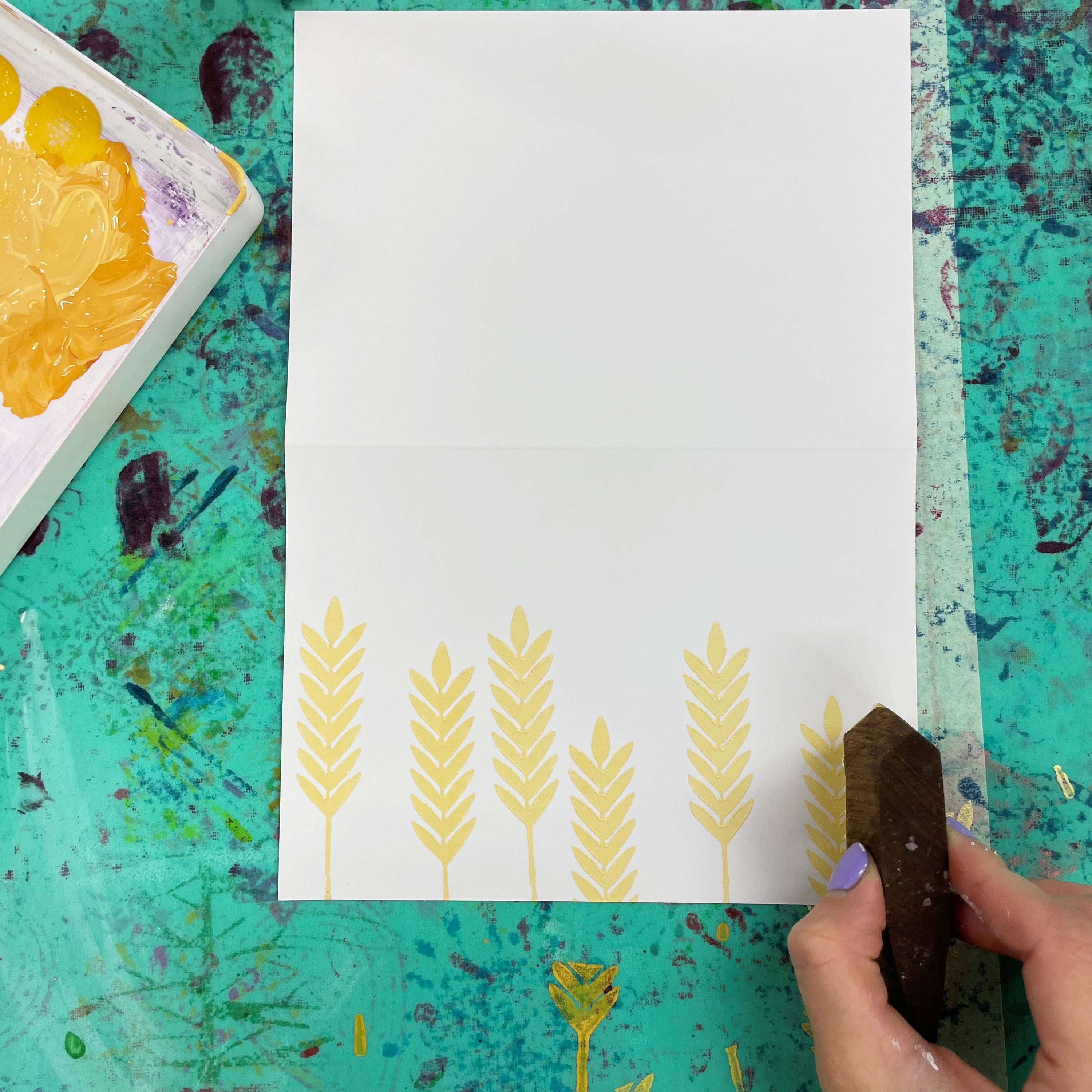 1 This is where your white paint will come in useful! Pour two blobs of paint on your tray of the same colour. Add white to one of them to create a lighter shade. I'm using our marigold acrylic paint. Ensure you create two shades that differ enough from each other, you might need to add more white than you'd expect. If the colours are too similar, the layering won't be as effective.
2 Print with your lightest colour first. Don't be afraid to fill up most of the space, as this will look better when you add the second layer.
---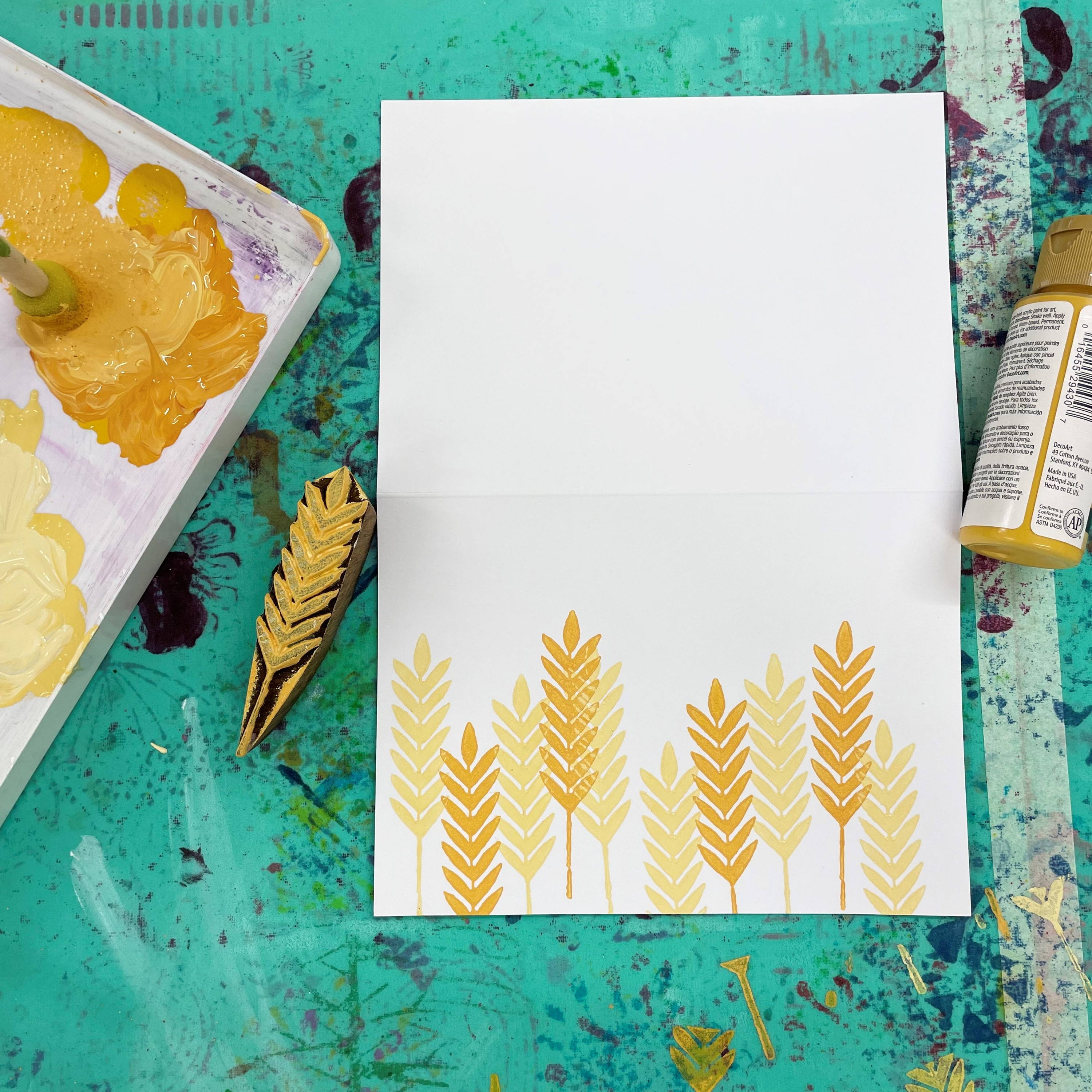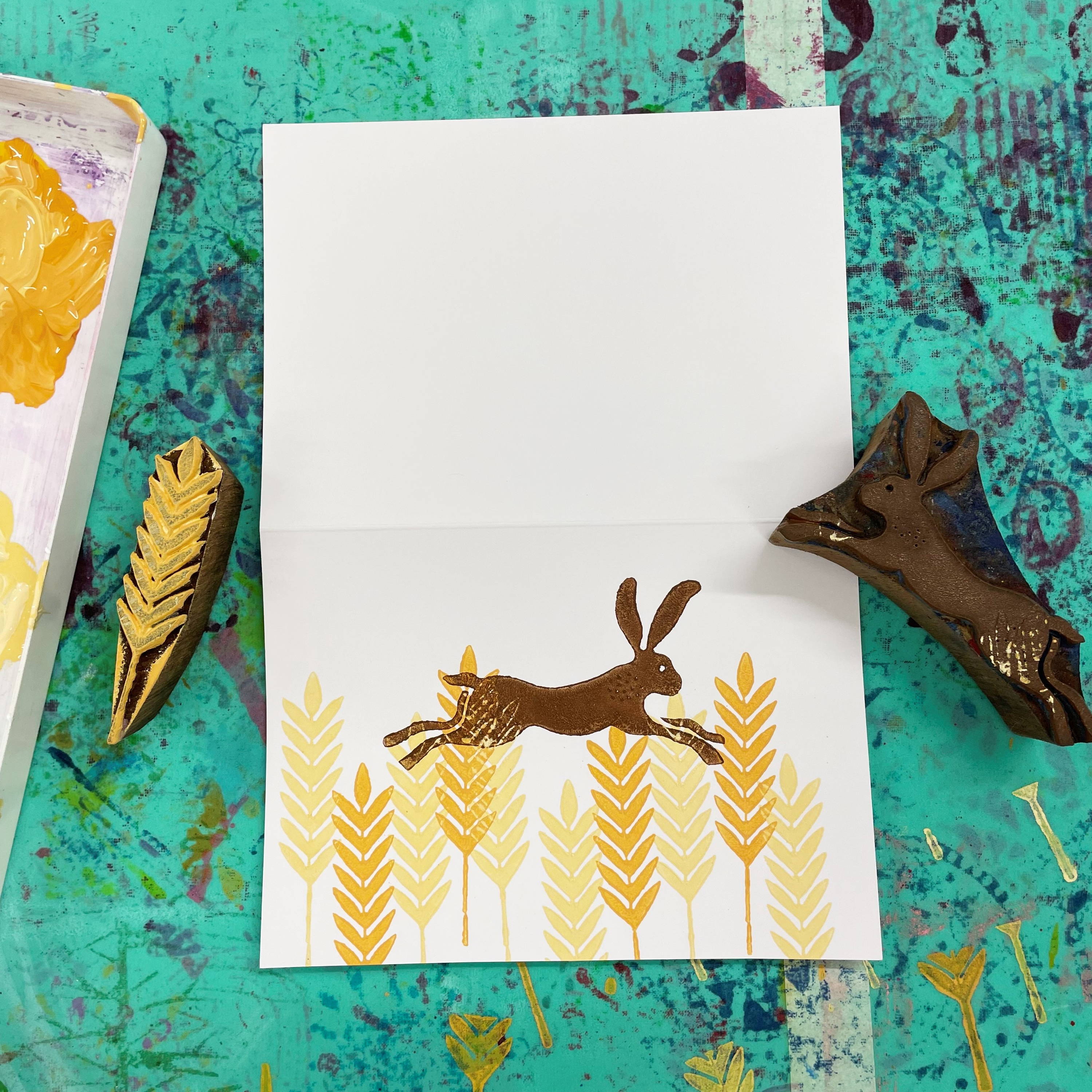 3 Once your first layer is dry, you can add your next layer of prints using the darker colour, by doing this you'll create the layered effect that gives a feel of depth to your printed creation. You could try adding a third shade if you wanted, to do this add a tiny bit of black to the base colour.
4 It's very important to let every layer dry before printing over the top. We used a dark brown paint to add our leaping hare block design jumping over our wheat design, to create this triple layered print. It's very simple to do but looks so effective!
---
We can't wait to see how you get on! Be sure to share your creations with us: